Collect your announcements and coverage in a single newsroom on your website. The familiar format of our plug-and-play newsrooms means once you've put together a press release, you're ready to fill out your one-stop-shop for reporters, investors, and stakeholders alike. And don't duplicate your efforts: once your release is published, it'll automatically be added to your newsroom instantly!
Automate Your Newsroom
The power to package content for journalists with just a few key strokes.
Plug-and-play Control
Build a beautiful newsroom to showcase your announcements and coverage in just a few keystrokes.
Your fully customizable newsroom will automatically upload and host your press releases alongside rich multimedia assets like information on your company, executives, and press contacts – perfect for any reporter, investor, or potential customer visiting your page!
Bring your newsroom to life, completely integrated in look and feel with the rest of your website.
Newsrooms can be embedded into your corporate website to provide a seamless appearance for reporters, investors and customers.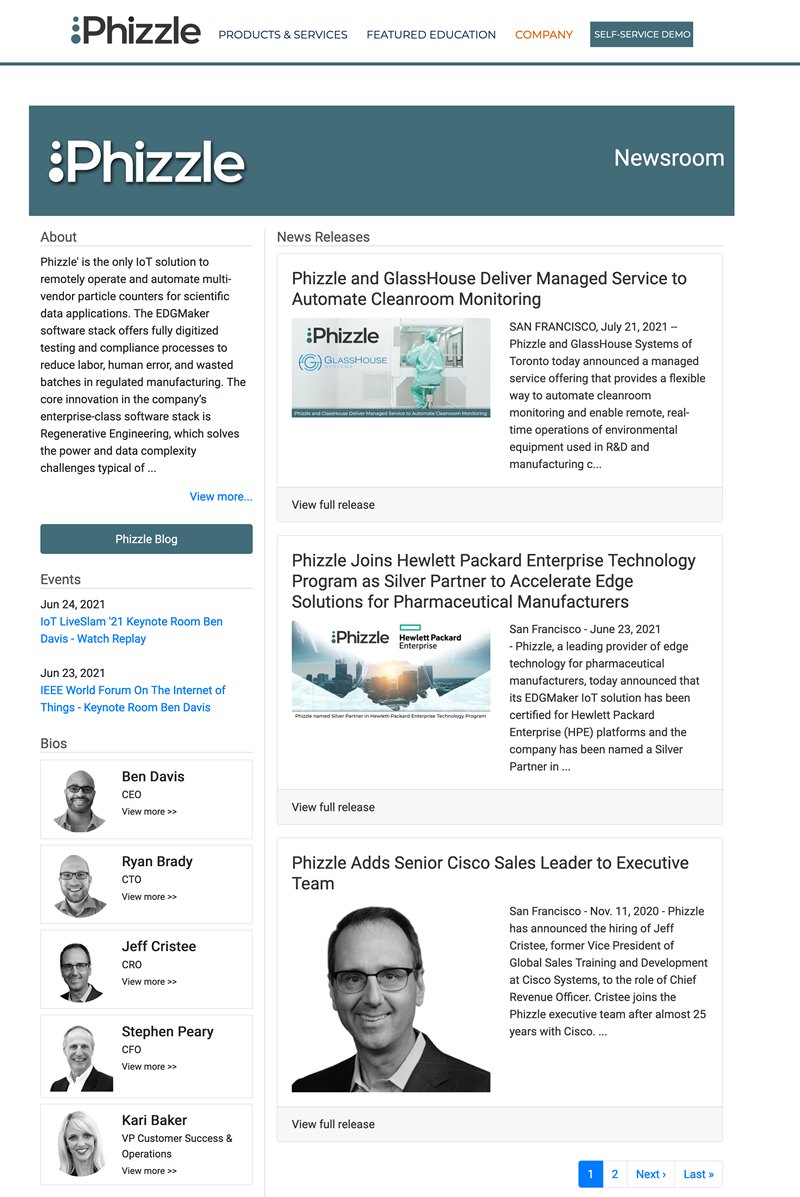 Embed Newsroom on your WordPress Website